How much is Banglalink SMS purchase code? Many people google to know about this. I have come up with Banglalink SMS Pack Code 2023 post to make SMS purchase easier for Banglalink users.
Welcome once again friends, today I will share with you all types of sms pack purchase code for all banglalink sims. Here is all the necessary information regarding Banglalink SMS pack check no and purchase.
Banglalink customers can enjoy all types of sms packs by using this sms purchase code.
I have collected many US-S-D codes for you to activate sms offers on your Banglalink SIM, I think these codes will come in everyone's need.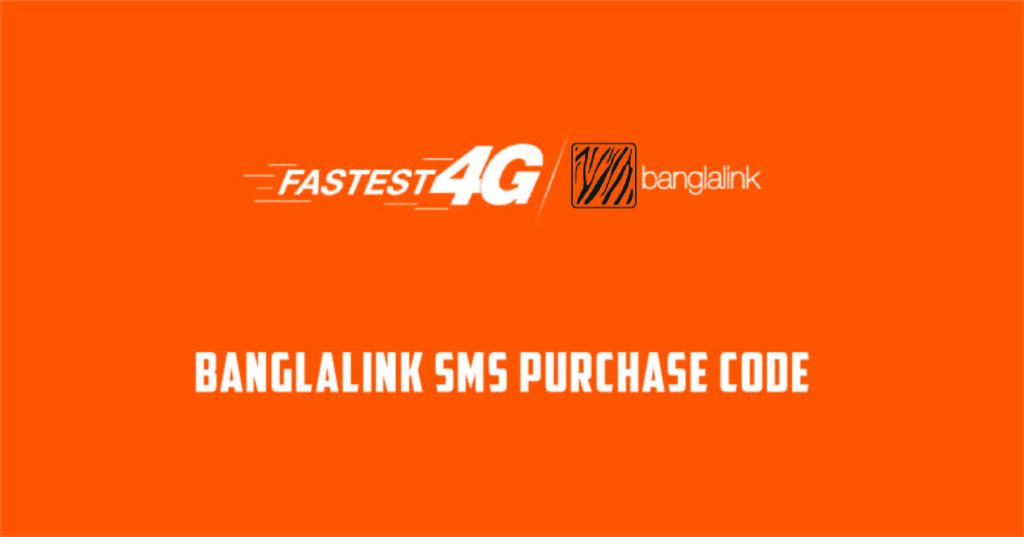 After reading all our articles you need to purchase your required SMS pack by dialing the correct USSSD code. In this post you will get all information about banglalink sms purchase code.
How much is Banglalink SMS purchase code? – Banglalink SMS Pack Code 2023
If, you are willing to buy SMS bundle pack on Banglalink SIM then buy and you can use any operator mentioned SMS pack offers.
My advice would be to select the best pack for you from Banglalink SMS Buy Code List and purchase the best offer.
Banglalink SMS Offer Code List 2023
| | | | |
| --- | --- | --- | --- |
| SMS | Money BDT | Activity Code | Expiration |
| 30 sms | 3 taka | *166*330# | 3 days |
| 70 sms | 7 taka | *166*770# | 7 days |
| 100 sms | 3.99 taka | *222*8# | 1 days |
| 200 sms | 15 taka | *166*15# | 15 days |
| 500 sms | 30 taka | *166*305# | 30 days |
Banglalink 30 SMS Pack 3 Tk–
So, hello friends how are you all. Hope you are well but I am also very well.
Now I will discuss more details about each offer in your Banglalink SMS purchase code post.
Banglalink SIM is now getting 30 sms packs for just 3 taka. This is a very good big offer from Banglalink.
With the help of these 30 SMS you will be able to communicate with friends quickly.
You can purchase the 30 SMS offer pack on Banglalink SIM by dialing the USS-SD code.
So, we can buy banglalink 30 sms pack. All the required information is given below:
**Dial *166*330# to get this Banglalink offer
The validity of this pack is 3 days
You can buy this pack multiple times
All prepaid customers of Banglalink can avail this offer.**
Banglalink 70 SMS Pack 7 Tk–
Today I am back with an amazing SMS offer for you. Banglalink released 70 SMS packs. You will be happy to hear that this offer is available to all Banglalink customers.
So you can purchase this pack quickly without delay. The purchase price of this Banglalink pack is only 7 Tk. This pack is the best in such a low price.
Dial *166*770# to get this Banglalink offer
The validity of this pack is 7 days
You can buy this pack multiple times
All prepaid customers of Banglalink can buy this offer.
You can send SMS to any number.
Banglalink 200 SMS Pack Tk 15–
Are you looking for a great SMS package on Banglalink? If so then you are in the right place.
Banglalink released a great SMS pack some time ago. Which you will get 200 sms pack for 15 days only for 15 taka.
But you can buy from here. Activate and use the awesome mobile sms pack. If you want to activate this SMS pack then dial *166*15#
Dial *166*15# from your mobile to redeem the offer
This offer will be valid for 15 days
You can send SMS to any number
Most people are availing this offer
500 SMS Rs.30–
You will be surprised to see this Banglalink SMS offer today. A few days ago, Banglalink released 500 SMS packs.
I will discuss this offer in detail. You can buy this pack for 30 days only at Rs.30.
This offer is applicable for all Banglalink prepaid customers. Purchase this pack to avail this offer.
To purchase this pack dial *166*305#
Validity will be 30 days
30 rupees will be deducted from your main account to purchase this pack
These SMS can be used on any operator
How To Easily Purchase Banglalink SMS Offer Without Code-
How much is Banglalink SMS purchase code? After knowing about this, I am telling you a trick by using which you can easily create your favorite Banglalink SMS offer and can opt out of the specific period.
You need to use My Banglalink app to purchase Banglalink SMS pack without dialing activation code.
You need to have an Android mobile to purchase SMS offers from My Banglalink apps.
So first enter some amount of MB in your mobile, then download and install My Banglalink app from Google Play Store.
After installing the My Banglalink app, enter the My Banglalink Apps dashboard with your mobile number.
Banglalink Apps Dashboard Home Page You will find Banglalink SIM minutes, call rates, internet offers.
You can also create an offer of your choice.
Therefore, to create Banglalink SMS offer as you like, you click on the SMS section and quickly select an SMS offer for you for a specific period, if you have a certain amount of money in your account, you can easily activate it.
Terms of Banglalink SMS Offer 2023:–
All prepaid Banglalink customers are eligible for this SMS pack or bundle offer.
Any user can purchase the offer from the MyBL app or dial *166*305#
All Banglalink bundle SMS packs are applicable for local SMS only, not for any operator's SMS.
Unused SMS or unused SMS time cannot be used once the bundle SMS pack expires.
All these offers you can buy anytime and unlimited time.
All banglalink sms packs you can use 24 hours.
To Check Banglalinkoy SMS Balance Dial *121*100#
Including VAT, SD and SC
This is for a limited time only, Banglalink may change these offers at any time, without any prior notice.
conclusion,
How much is Banglalink sms purchase code? Found your favorite SMS offer from this post.
We are discussing all available Banglalink SMS Offer Pack 2023.
But any Banglalink user can buy all these Banglalink SMS 2023 offers.
Buy and enjoy your favorite Banglalink SMS Pack 2023.
If you have any query related to this post you can comment below. We will try to respond to your comments.
Visit our website to get information related to blogging help, digital marketing, internet money income and freelancing and get correct and accurate information regularly.
And our webs on Facebook