Currently, many people want to know about Airtel's customer care number by searching Google. Airtel is the most popular telecom operator company among the youth of Bangladesh. Airtel SIM encourages young people to use the Internet in addition to talking with excellent bundle offers.
Airtel is currently among the five telecom operators in Bangladesh offering customer friendly minutes, internet, call rates. Not only youth but also people of any class and profession can purchase the offer of their choice using Airtel SIM.
Airtel has several customer cares to cater to this large number of students and professional people and by talking to Airtel customer care numbers customers can easily solve their problems.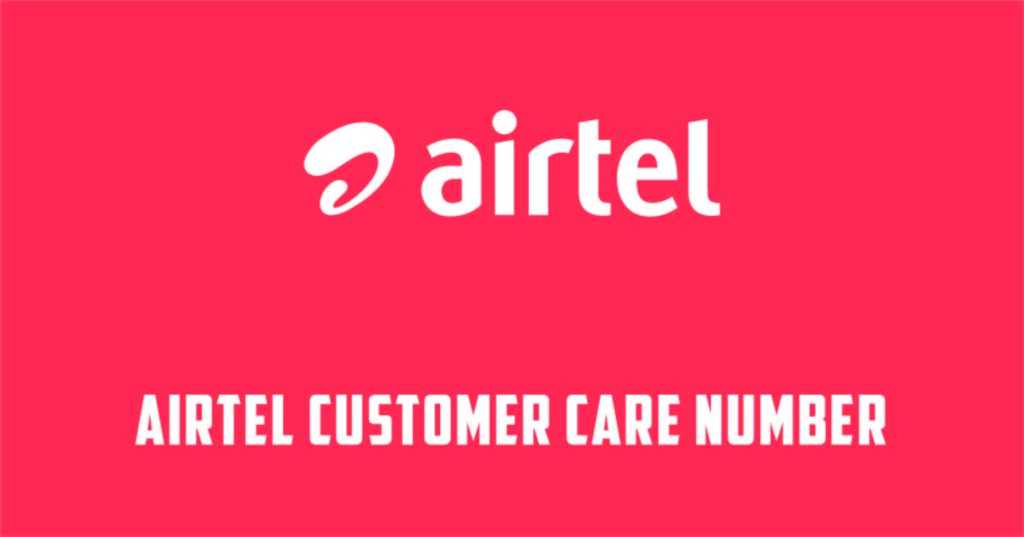 Airtel customer care number 2023
For any issue related to Airtel SIM you can visit Airtel customer care.
Or you can call Airtel customer care number and report your problem.
Not only this, I will tell you in detail how to talk to the Airtel Customer Care Manager about any issue related to Airtel SIM.
Airtel customer care number is 121, you can call 121 anytime from any airtel sim and inform them about the problem. Calling the Airtel customer care number to speak to an officer will incur a charge of Rs 2 per minute so keep sufficient balance in your SIM.
Basically to get Airtel customer service you need to dial Airtel helpline number 121 from Airtel SIM.
If you don't have an Airtel SIM then dial 01678600786 to talk to an Airtel Customer Care Manager from any other telecom operator.
How to contact airtel customer care number
Airtel customer care helpline number – 121
Airtel helpline number– 01678600786 from another operator
Airtel customer service whatsapp number –+880161400121
Airtel customer service email address is– [email protected]
To talk to Airtel customer care manager first dial 121 from mobile.
The call will automatically give you some instructions without directly connecting to the customer manager, listen to those instructions carefully and point out your desired problem and press the button.
But if you don't hear about the problem through IVR press the specified button to speak to the customer care manager directly.
After pressing 0 to talk to Airtel customer helpline you will be made to wait for a while, an available customer manager will answer your call.
When the customer manager answers the phone, you explain your problem and then he asks for some time and solves your problem.
Airtel Customer Manager Contact Number on Whatsapp
In recent years many big companies are offering their services from the widely popular social media chatting network WhatsApp.
In continuation of that, the popular telecom operator Airtel customer care service of Bangladesh is currently available on WhatsApp.
So if you have wasted your precious time searching for Airtel customer care number and came to this post, I am providing Airtel customer care whatsapp number for your benefit.
Airtel customer care manager whatsapp number is +880161400121
If you want to solve your Airtel SIM problem by talking through WhatsApp, call this number.
What Apps Number +8801614000121
Help Line Email- [email protected]
It is also possible if you want to contact Airtel Customer Care Officer through email.
Here we have provided Airtel email number for you to contact Airtel customer care officer.
You can easily discuss your problem with Airtel Customer Care using the email number [email protected].
Airtel Customer Care Number Chatbot
Airtel also has chatbot airtel helpline number for digital customers or digital users.
By dialing this helpline number, you will easily get solutions to various problems including minutes, bundles, offers, internet, balance through chatbot.
Airtel Telecom Operator Customer Service Tablet USSD Code is *666#.
Just by dialing this code you will get your problem solved according to their instructions.
If talking on Airtel customer care number doesn't solve your problem, you can visit Airtel customer care center in person.
You can easily find Airtel customer service center address by calling Airtel customer care number.
Or online Airtel customer service addresses are already given on our website.
What to do if Airtel SIM is locked or lost
If the Airtel SIM you are using is damaged due to any reason or the pin code is locked then you should call Airtel customer care first to get the pinch off to avoid any unwanted problems.
For this you need to call Taker Airtel customer care helpline first.
Then tell the customer manager about your problem.
In this case Airtel customer care manager will ask for your voter ID card number, your name and mother's name to verify the ownership of your SIM.
If the information is provided correctly, the customer care manager will solve your problem quickly.
Then you can replace your Airtel SIM whenever you want.
To replace SIM visit Airtel customer care center or visit Airtel designated customer care center.
What is required to replace Airtel SIM?
Currently, a replacement charge of Tk 200 is charged from the customer to replace a lost or damaged SIM.
For this, the customer has to attend the Airtel customer service center in person.
Airtel SIM owner can easily replace Airtel SIM by providing fingerprint.
For this reason any other information proof is required to replace Airtel SIM.
How to buy Airtel SIM offer
Currently Airtel telecom operator offers customers can purchase multiple ways.
Use Airtel Tong Recharge method to recharge Airtel customer friendly and easily.
You need to visit Airtel top-up center to recharge Airtel SIM using this method.
By providing your Airtel number to the Airtel top-up center representative, you and Airtel will know all the daily offers.
Now select the offer of your choice and ask the Airtel call center representative to send you the recharge amount.
Also, you can easily purchase your favorite offer from My Airtel app as long as you have a certain amount of money in your SIM.
Also, customers are currently using all the popular mobile banking services to recharge their mobile numbers.
You can view and purchase Airtel SIM offers from all popular mobile banking apps.
Hope you understand how to purchase offers.
conclusion,
Hope you got detailed information about airtel customer care number.
You can talk to Airtel customer helpline number 121 24/7 to solve your problem and solve your problem.
If you have any problem to call Airtel customer care helpline number 121 then leave us a comment.
Visit our website regularly to get internet earning, mobile banking, telecom offers and all useful tips and tricks from internet.
And join our facebook page.