Dear readers many of you search on google to know about GP customer care number. In today's important article we will try to inform you about GP Customer Care Number.
We all know that one of the most popular mobile operating system nowadays is GP or Grameenphone.
GP or Grameenphone is also called the best SIM operating system in Bangladesh.
So that the number of GP SIM users is very high and the importance of knowing about this is immense for people.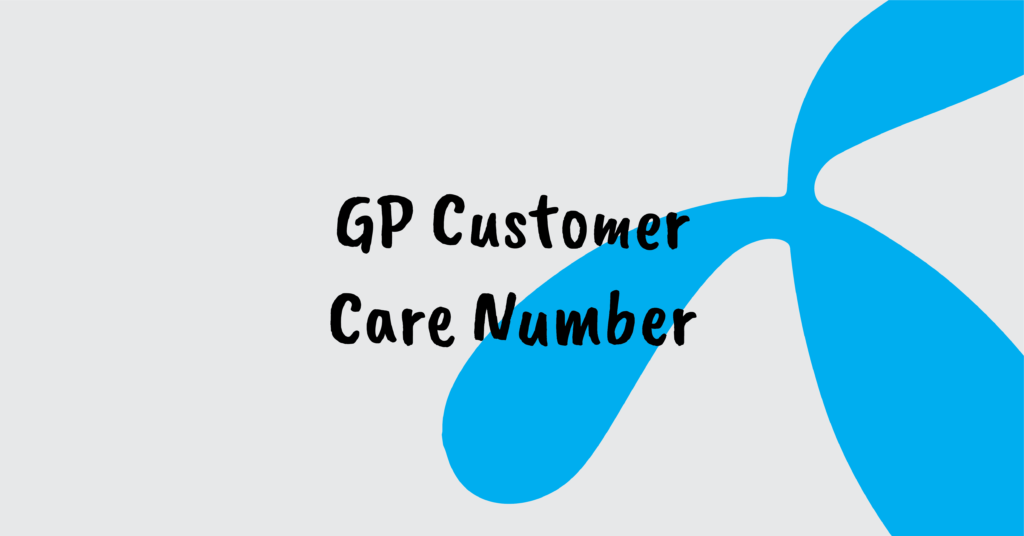 We sometimes call GP customer care or other customer care for various problems.
If we don't have customer care number we can never call.
So in today's article I will try to give you the GP customer care number and try to solve your GP related problems.
Grameenphone Customer Care Number
Currently the most popular SIM operator Grameenphone Hawa has a large number of Grameenphone users.
Hence customer care assistance is required for various needs.
How you can talk to customer care is mentioned below-
121 from GP number (67 paisa per minute including VAT+SD+SC) and from other operator 01711594594 (charged as per operator's tariff) can speak to customer manager.
Dial *121# or visit MyGP app to get other essential services except emergency connectivity issues.
Basically if you want to talk to any customer care help person then definitely follow the above rule.
Also, if you need it due to other problems, then you can easily solve the problems by visiting through My GP Apps or by dialing the above code.
Basically many times there are such complaints that more money is being deducted from the SIM etc. One hears about various problems with more MB.
In that case you must call customer care and talk to them to know what kind of problem it is and try to solve this problem.
Problem-solving through the My GP app
Currently all SIM operators have their own separate apps.
Similarly, GP SIM also has My GP app.
You can solve any problem with your mobile phone including various MB offers, balance offers etc. through the My GP app.
If the My GP app is not downloaded in your mobile phone, then you must download the My GP app from the Google Play Store.
Because of course, if you have a smartphone and it has an internet connection, then all the uses of your GP SIM will be easy.
You can do all types of recharges through these apps and can purchase MBs with various tenures and beautiful offers.
If you have any kind of problem, if you do not contact customer care, you can try to solve the problem through My GPS.
After logging into My GP Apps, you can go to the menu option and report your various problems there.
So it is important to have My GP apps on your mobile phone.
| | |
| --- | --- |
| GP | code |
| Internet Balance Check | *121*1*4# |
| Balance Check | *566# |
| Check Minutes | *121*1*2# |
| SMS Check | *121*1*4# |
| Check Number | *2# |
Conclusion
Dear Readers GP Customer Care Number is provided to you in today's article.
Hope you like this article and your GP customer care number through this article.
And learned about how to solve various problems.
If you want to know more about this then definitely let us know through comments.
Please visit our website to read more such important articles.
You can join on our website and also on our Facebook page.